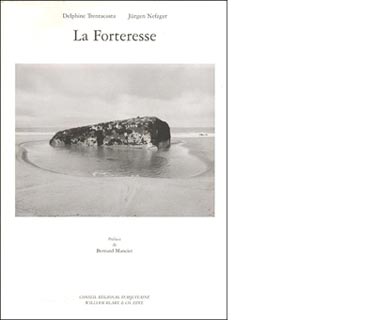 La Forteresse
William Blake &co. publishers
Bordeaux, France, 1995
Text by Bernard Manciet
German/French
31 pp. duotone ills..
16,00 x24,00 cm
softcover
available
ISBN 978-2841030347
Jürgen Nefzger - La Forteresse
This work explores the traces of history on the countryside by examining the ancient Gironde fortress. It also expresses the desire of the young German artist to situate himself as a French resident. Co-signed with Delphine Trentacosta, this series consists of images of bunkers on the beach and others being put to new, unintended use by individuals. This work was published in 1995 by Editions William Blake & Co.