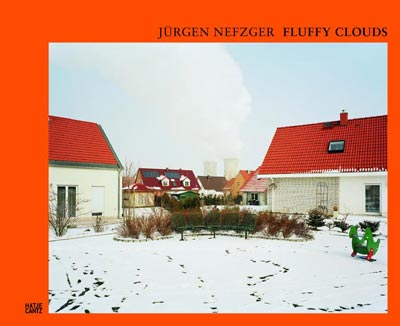 Fluffy Clouds
Hatje Cantz Publishers
Text by Ulrich Pohlmann
German/English/French
2009. 144 pp., 73 color ills.
30.70 x 25.10 cm
hardcover
available
ISBN 978-3-7757-2598-9

Jürgen Nefzger - Fluffy Clouds
« How many landscapes with nuclear reactors can you possibly look at, you might wonder, and the answer is: Quite a few. As it turns out, Nefzger stuck to his idea of including a reactor in each image, but there is a considerable variety of landscapes. If you've seen one you definitely have not seen them all.
I suppose we could take Fluffy Clouds as an example of what contemporary landscape photography might look like. (...)
Those interested in contemporary landscape photography are well advised to consider Jürgen Nefzger's Fluffy Clouds as an addition to their photo book collection.»