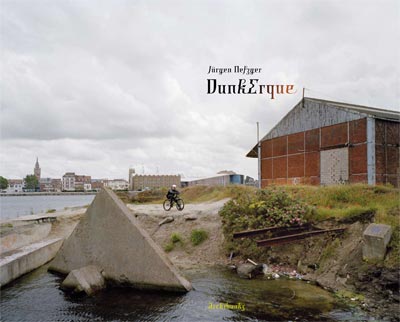 Dunkerque
Archibooks publishers, Paris, 2007
English/French/German
120 pp.
40 color ills.
30,00 X 25,00 cm
hardcover
available
ISBN : 978-2915639780
Jürgen Nefzger - Dunkerque
"In Dunkirk, Jürgen Nefzger explores the periphery of the town: a crucial place to capture the state of a given urban culture. This is where the town is growing today. It is here that it is in conflict with the rural environment. At this frontier, contradictions are evident, and the photographer can dissect the body of urban sprawl and its imperfect outlines.
Nefzger is known for his industrial and suburban landscapes but this time he does not seem to have looked where he was expected. In the battle that opposes the natural landscape to the industrial landscape, Nefzger invites a third actor: the inhabitants. The undefined space between the city and its harbour area becomes a public space in a strong sense of the word, where individuals take their place freely.
On the margins of imposing industrial installations, he discovers the calm of unoccupied, abandoned territories being quietly reclaimed. This all happens in a hybrid, imperfect space that cannot be labelled due to the lack of an adequate category: it is outside the urban zone, at the edge of the industrial sites, but not far enough away to be considered as natural."
Christophe Catsaros, 2007